TOKYO Search Results: "Designer Toys"
TOKYO PRESENTATIONS
SITEWIDE Search Results: "Designer Toys"
SITEWIDE PEOPLE
SITEWIDE EVENTS
SITEWIDE PRESENTATIONS
SITEWIDE BLOG POSTS
A Modernist Graphic Designer on Kawaii, Utopian Plans for Moscow, and Last Night in Tokyo
Presentations The cute -- kawaii -- culture that was perfected in Japan has now proliferated on a global scale. Why? This modernist graphic designer (aka Craig Yamashita) laments the reasons (from PKN Tokyo Vol. 92). Artyom Ukropov is an architect at Megabudka Bureau, and in this presentation (in Russian, from PKN Moscow Vol. 18) he shares his utopian plans -- all based on real data and statistics -- on how to solve all of the problems of modern Russia. His solution involves moving all of the population to the territory that surrounds the Moscow region. Posters Today's new crop of posters on our Tumblr blog includes PKN Tallinn Vol. 4 (which happens tomorrow night), PKN Bangor Vol. 5 (also happening tomorrow night), PKN Plzen Vol. 1 (happening tonight), and PKN Xalapa Vol. 10 (happening tonight, and pictured above).  Photos The photos we have to share today are all pictured above, and were taken last night at PKN Tokyo Vol. 92 by our resident photographer, Michael Holmes. These are traditional shots we always take and include (from top) the big group shot, the presenters group shot, and the "PechaKucha Mix" participants.  Calendar On the final day of May, you'll be able to attend the following events: PKN Plzen Vol. 1, PKN Seattle Vol. 36, PKN Ulladulla Vol. 3, and PKN Xalapa Vol. 10. Tomorrow (June 1), this is what your Friday night could include: PKN Bucharest Vol. 9, PKN Tallinn Vol. 4, PKN Sioux Falls Vol. 4, PKN Kumamoto Vol. 3, and PKN Bangor Vol. 5. 
Understanding Dubai, Twelvetone's Paper Toys, and PechaKuching in Koszalin
Presentations Although they joke that it's a city made up of "buildings and fountains," there is in fact a lot more to Dubai than just those two things, and in this presentation (from PKN Tokyo Vol. 92) by Ahmed and Rashid Bin Shabib, you'll see an amazing city in rapid development. Ahmed and Rashid are also behind Brownbook magazine. We're big fans of Takashi Tsunoda (aka Twelvetone) and his wonderful paper toys, and "PLAY-DECO" (in Japanese, and also from PKN Tokyo Vol. 92) will go a long way in showing you why they are so great. Posters We have no new additions to our Tumblr blog today, so instead we share (above) a poster that we uploaded a few days ago, for the upcoming PKN Vancouver Vol. 22 -- tickets just went on sale, and apparently are already sold-out.  Photos and Report Today we have one photo gallery [Picassa] to share, from the recent PKN Koszalin Vol. 9, which as you'll see -- and like we mentioned a week or two ago -- was held in the city's largest venue. Here's a report from PKN Koszalin organizer Gall Podlaszewski on the challenges that using a venue of that size meant for him and his team.Our weirdest PechaKucha Night is over. Long before it happened, we sensed it wouldn't be easy to attack the biggest venue in town (and in this part of Poland) with our really simple means. During the event, for some security reasons, it turned out to be impossible to turn off the lights. This made it pretty hard for the scattered audience in the enormous open-air theatre to focus on the slides. We were, of course, not thinking that we would touch the record audiences that go to the Tel Aviv events. PKN Koszalin's family accounts for a good 150 people. As always, several presentations were really great, we got good media coverage, and the experience of conquering the amphitheatre was super positive. The next day, unlocking my bike left under the amphitheatre, I was relieved to think: how wonderful it is, this feeling of pechakuching the city...Calendar First, a reminder of the events happening tonight, this first day of June: PKN Bucharest Vol. 9, PKN Tallinn Vol. 4, PKN Sioux Falls Vol. 3, PKN Kumamoto Vol. 3, and PKN Bangor Vol. 5. It's a quiet weekend, with only one event on tap, but a first, since it's for PKN Kilkenny Vol. 1. And if you want to plan your Monday in advance, take note that Stockholm will be hosting its Vol. 34.
Being a Designer in Today's Market and The Art of Paola Viadana
Chris Byrne is a furniture designer and maker, and you could also describe him as whimsical, smart, witty and insightful. In this presentation (from PKN Blue Mountains Vol. 1), he discusses what it means to be a designer in today's market.  Paola Viadana is a painter and expert in languages, and is interested in art and primitive symbolism. She pursues ongoing research using art, and in her later works increasingly with the use of photographic instruments. Since 1996, she has participated in fifteen group exhibitions and five solo shows. This presentation (in Italian, from PKN Genoa Vol. 1) covers some of her work.
The Gardens of Blue Mountains and the Evolution of a Designer
Keris Macarthur is a writer and gardener. In this presentation (from PKN Blue Mountains Vol. 1), she talks about her love of Blue Mountains gardens, including her own, and how she sees gardening as a creative outlet. For Keris, you can find pure happiness in piles of soil, with all of its untapped possibilities. Quentin Thiaucourt is a designer, and in this presentation (in French, from PKN Bordeaux Vol. 4) he takes us on a tour of the works that have marked his career so far, starting with work he produced as a young boy!
Micro Sofubi
Wait, you didn't think that "Presentation of the Day" was just a weekday thing, did you? We want to make sure that even on a Saturday, you can start the day off with one of our favorites PechaKucha presentations. Today we highlight a presentation by Don Kratzer, from this past Wednesday's PKN Tokyo Vol. 99. What is Micro Sofubi? Let our resident vinyl toy expert guide you through the ins and outs of this category of figures he has so much love for -- and that he hopes you'll love too.
Don Kratzer
Did you enjoy Don Kratzer's "What Color is Godzilla?" presentation from last week's special PK event? It ended with a "to be continued," which he will do at next week's Vol. 103. Watch Don's Godzilla presentation (with a nod to green heroes) here.Heineken Star LoungeのPechaKuchaにて、緑の怪獣プレゼンテーションで楽しませてくださったDon Kratzerさんが、5月29日のPechaKucha Night 東京にも引き続き登場です!
Don Kratzer
Don Kratzer is a good friend to PechaKucha, and he will take part in this Friday's PechaKucha Night Vol. 106 -- our PechaKucha Global Night edition -- with a presentation that ties into the series he's done in the past, but also tying in to our "hidden heroes" theme. Watch Don's previous PK presentations.怪獣やフィギュアプレゼンテーションでおなじみのDon Kratzerさんが今回は「隠れたヒーロー」のテーマのための特別な発表を用意してくださいました(9月20日金曜日にて)。
Cesc Grané
Cesc Grané is a character designer and illustrator, and as he'll explain at next week's PechaKucha Night Vol. 116 (on Wednesday, July 30), he finds inspiration in Japanese aesthetics and art toys. Cesc Granéはデザイナーかつイラストレーター。来週のペチャクチャナイトVol.116(7/30(水))で彼の求める創造的な日本の美意識と美学トイについて語ります。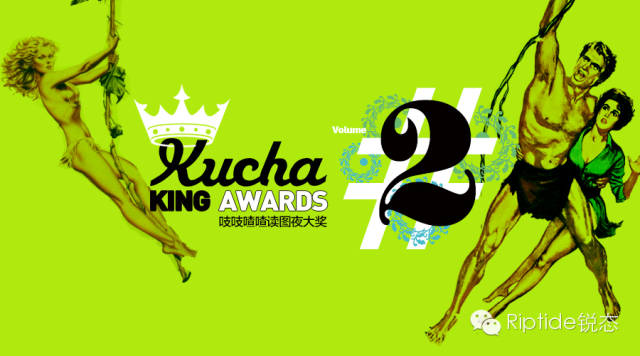 Designer Dreams since 2010
For the second edition of PechKucha Night in Shenzhen, Spanish graphic designer Ana Rio Vilar began her series of PechaKucha Night posters with an arresting image of a factory chimney bursting through a plain of soft clouds. (English bellow). 第二讲:深圳吱吱喳喳读图夜, 西班牙平面设计师Ana Rio Vilar 用引人入胜的工厂烟囱的蘑菇云图片来开始他的吱吱喳喳读图夜. 这个图片试图重新诠释制造业, 不必被视为丑陋和破坏性的. 这个图像被多次发布在很多世界性的图片展. 这个极具创意的社交聚会,在2010年5月给13个新锐艺术家和设计师一个展示自己作品的机会, 吸引了120名观众. 一位明显的表现是深圳本土设计师滕斐, 从一开始就支持吱吱喳喳读图夜在一渡堂举行。 The image sought to reinterpret manufacturing as something that needn't be deemed ugly or destructive. The image has subsequently been republished in several world poster exhibitions. The creative networking event, held in May 2010 gave 13 up-and-coming artists and designers the chance to show off their work and attracted an audience of 120. A notable presentation was given by Shenzhen-based artist Teng Fei, who welcomed PechaKucha to Idutang and supported the initiative from the beginning.   Check the different presenters and vote for your king of this volume on wechat.   1. Lily Fang 2. Tomas Andreasson 3. Zhoutou Huang 4. Tuna Peng 5. Agence Notus 6. Sean Chen 7. Simon Lee 8.Yining Zhao 9. Jay Juan Gutierrez 10. Oleg Shatrov 11.Zelin Zhang 12. Fei Teng 13.Michael Patte   欢迎关注我们的公众微信平台留意活动最新消息 Keep following our event reviews by adding the official Riptide account: Riptide锐态  
Don Kratzer
Don Kratzer is no stranger to the PechaKucha Night stage, and he returns for our Vol. 117 (Wednesday, September 24) to continue his series of presentations covering Japanese toys and figures.